Operator Challenge we solve
Strengthen Buying Decisions
Manage and reduce food spend
Whether you're in supply chain, purchasing, or logistics, maintaining food spend with limited budgets and increased costs is an ongoing challenge. The key to combatting that is increased supply chain visibility. Most supply chain managers and purchasing directors can only focus on 20% of products. Why not boost that by monitoring everything that passes through your supply chain? With ArrowStream Central, multiple sources of data are cleansed, consolidated, enhanced, and aggregated into a secure cloud-based data management solution. This results in clean data allowing you to make informed decisions quickly, lower food costs, and ultimately improve margins.
Streamline SKU rationalization
With multiple distributors providing the same product, it can be difficult to determine how much spend is going towards a specific item, making forecasting and budgeting near impossible. Partner with ArrowStream to rationalize your SKUS and combine spend.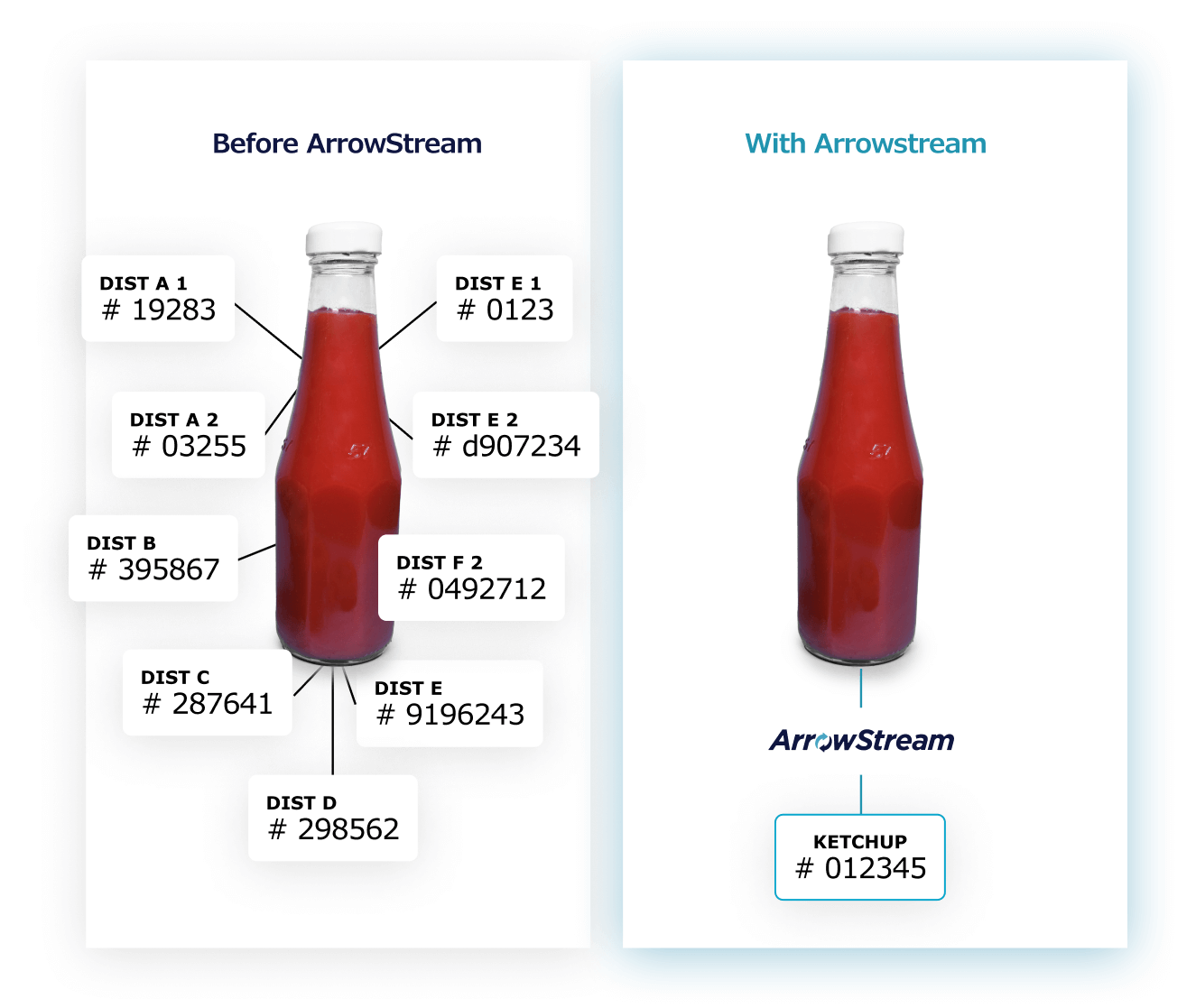 Reduction in time spent managing supply chain data
Understand and consolidate spend
Manage your category spend by identifying non-compliant purchases and consolidate. Put less time toward managing data and more time analyzing spend, saving money, and handling other operational needs.
The latest news and press releases from the ArrowStream team
Leading Supply Chain Software Platform Launches New Website Inviting the Foodservice Industry to "Rethink Your Supply Chain"
Read More
Interested in Seeing ArrowStream in action?
Learn how you can have more control despite today's challenges, and become part of North America's largest foodservice network