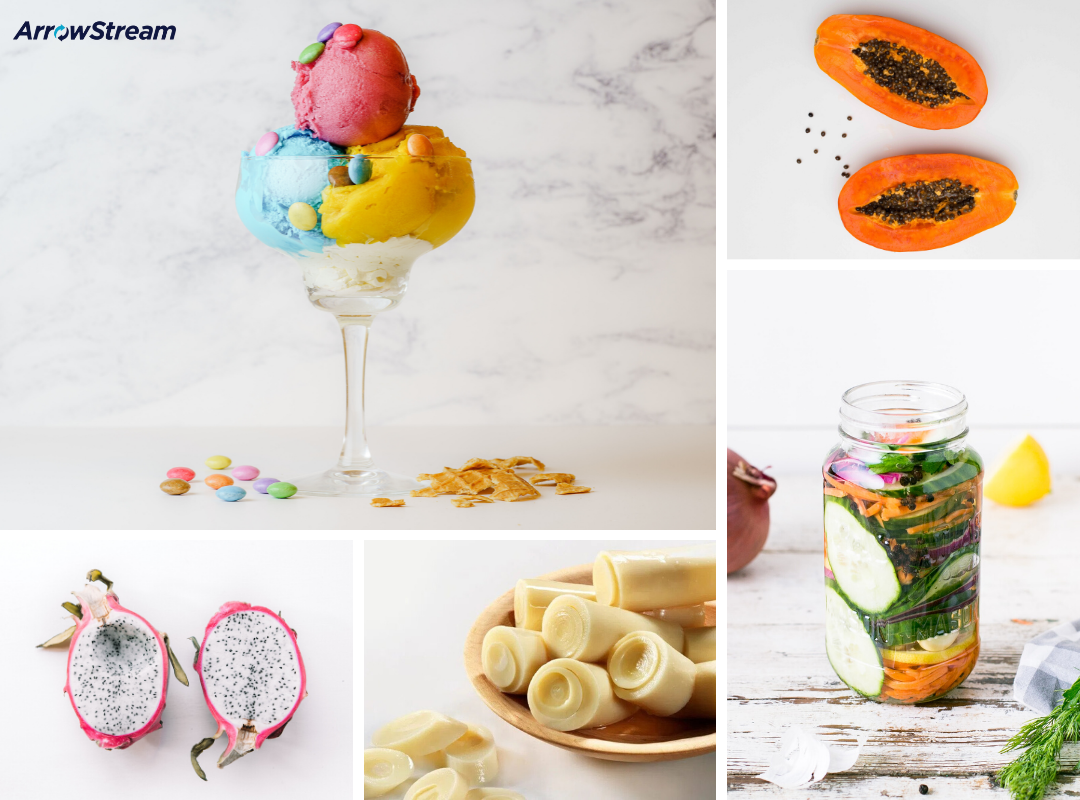 Summer is upon us and with it comes opportunities for restaurants to implement seasonal menu items and limited time offers. Most people associate summer with fruits, vegetables, salads, and chilled drinks, and this makes sense since summer brings soaring temperatures as well as the harvest season for many crops.
Datassential's Seasonal LTOs Hotshot Report found that fruit, salad, and watermelon received the highest response rate for items customers associate most with summer. According to Datassential's 2022 Seasonality Trends Report, watermelon and berries were the highest-indexing seasonal fruits on summer menus; peaches, however, were the highest-indexing summer flavor for seasonal beverages, teas, salad ingredients, and pies.
Last week, Chipotle Mexican Grill released its first seasonal beverage across all its locations in the United States and Canada, with a limited time offer of watermelon limeade with 5% of the profits from sales being donated to causes that support farmers. Cowboy Chicken – the fast-casual restaurant chain – is bringing back fresh-cut watermelon as a summer side option as well as watermelon iced tea.
Passion fruit has witnessed a massive increase in recent popularity among American consumers. White Claw – the spiked seltzer brand – recently introduced a new passion fruit flavor; and the Korean product, Vonbee's Passion Fruit Honey Puree, is gaining mainstream traction in the United States, with Google searches for "passion fruit honey puree" up 1,050% over the last 12 months. This seems to be the year of passion fruit, as views of articles and recipes related to passion fruit on EatingWell last April increased by 1,469% over the year prior.
Matcha – finely milled green tea powder with a distinctive color and taste – is also trending in American cuisine, recently featured in a variety of products ranging from jam, latte mixes, protein bars, and candies such as Pocky and Kit Kat. Restaurants are also incorporating the flavor into specialty menu items for the summer: Dominique Ansel Kitchen in New York City is selling matcha-flavored beignet donuts, Fiction Beer Co. in Denver is brewing matcha-flavored beer, and The Cannibal Beer & Butcher in Los Angeles is crafting matcha chicken liver mousse.
Hibiscus – a flower with a tart flavor, floral scent, and beautiful crimson color – is most frequently utilized for production of tea. Lately however, the American market has seen a growing presence of hibiscus products – from candies, chocolates, and sorbet, to ginger beer, vodka, and liqueurs.
Lavender, the aromatic plant with a long history of use in medicine and beauty products, has recently been featured in a plethora of American food and beverages – ranging from lemonade, honey, hot chocolate, baking mixes, spice blends, and even mustard and balsamic vinegar. Dutch Bros Coffee recently added a white chocolate lavender cold brew and a white chocolate lavender oat milk latte to their menu; and the Italian restaurant chain, Il Fornaio, is selling a honey lavender gelato for their summer LTO.
Whichever flavor or ingredient you decide to incorporate into your restaurant's summer menu, make sure it's something that the customers can't get elsewhere. Make the offer seem unique, emphasize its temporary availability, and ensure that it is something they will remember.