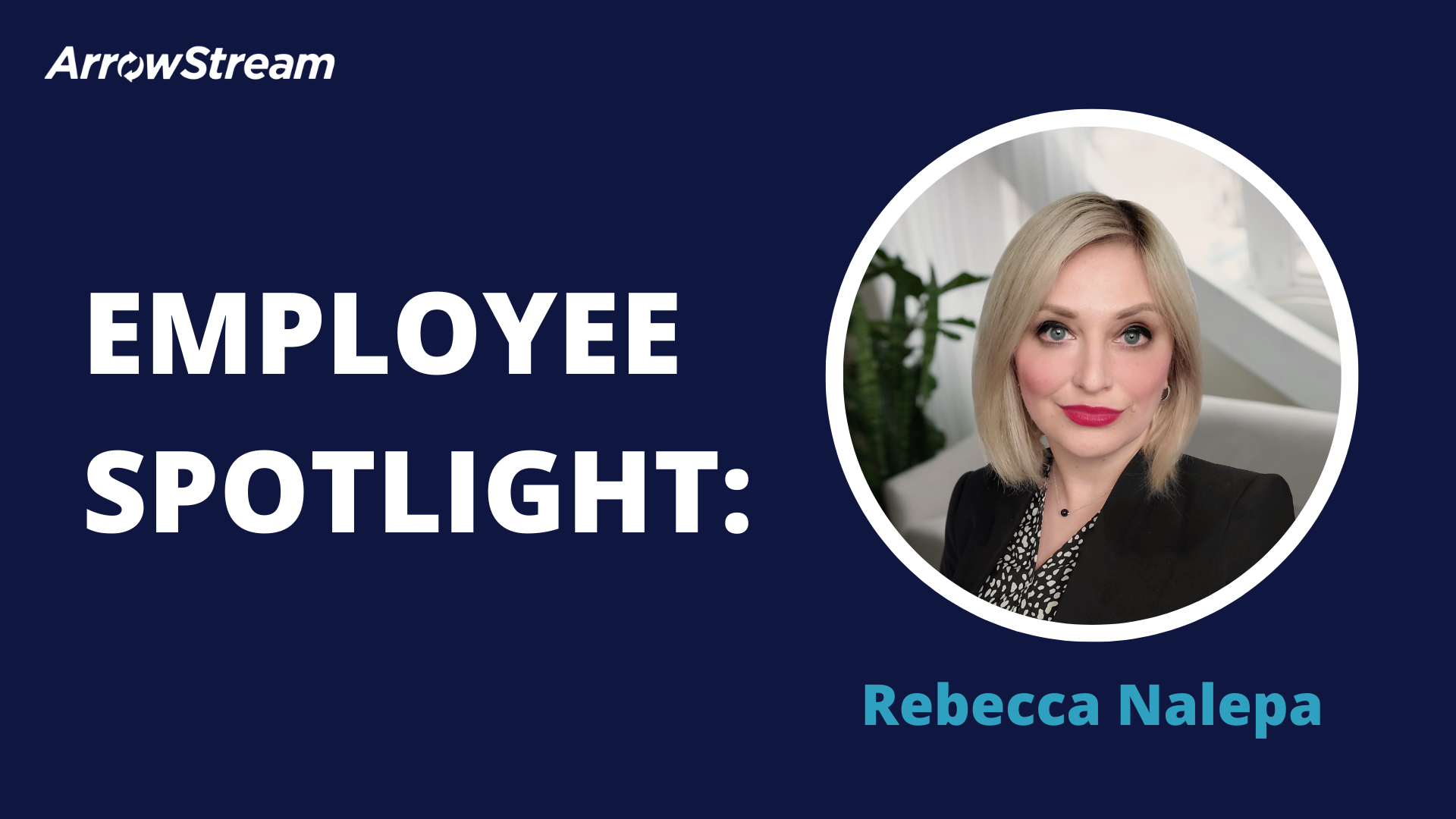 We are honored to present Rebecca Nalepa, one of our Account Managers at ArrowStream. Rebecca joined ArrowStream last July and currently has over 13 years of experience working in account management and client services.
Could you describe what you do on a day-to-day basis as an ArrowStream account manager?
I attend each client's individual supply chain needs and assist them with their long-term objectives. Being an account manager is all about looking at each account and strategizing what makes the most sense for them.
What made you want to work here?
Definitely the people. I have worked in many different industries and coming to ArrowStream, it is by far the most intelligent and collaborative group of people I have interviewed and worked with. I would also say that ArrowStream has an unparalleled product suite. It's something that helps our customers make the most of what they have and save money at a time when our clients in the foodservice industry need the most help. If something we do can help save jobs and prevent food from getting spoiled, it makes me proud and excited. 
What do you like about the role?
I love problem solving and collaborating with clients on what they can do next. Our client base is an extremely intelligent and insightful group of people. I love their detail-oriented productivity and their willingness to brainstorm or listen to ideas. I also enjoy the collaborative and friendly people I work with at the company. 
What has been your favorite project or accomplishment while at ArrowStream so far?
One of my favorite projects to work on was changing the way we process product requests. It involved collaborating with internal teams and understanding the ways in which clients approach requesting new products. Contributing to ArrowStream's overall scalability was very fulfilling. 
What is something most people don't know about you?
I can play guitar and I like going to rock shows.
What is your favorite food?
I love tacos. 
Do you have any hobbies or favorite activities outside of work?
I'm very close with my dog Sadie. I also enjoy painting and seeing movies. I'm a big film buff.
Do you have a favorite painter?
Wassily Kandinsky.
What does the future hold for Rebecca Nalepa?
I'm getting married next year. I also hope to travel, see my current clients through their supply chain issues, and help ArrowStream grow.